Property Management
Why choose Declan Noonan & Associates as your Property Management firm?
Our architectural and engineering expertise means we have all the technical knowledge in house to ensure your property essential repairs, energy renewal or required maintenance is undertaken to the highest standard and to the best rates.
Our service is flexible. Property inspections are undertaken as frequently as you need – you decide. Tenant contact and communications can be as frequent as you need; you decide the method and timing.
Each property will have its own named person responsible for everything associated with the property. This allows you, the property owner, direct access to answers and a single point of responsibility with 24/7 point of contact for owners and tenants. We manage your asset as if it is our own, putting ourselves in the shoes of our client to ensure the best outcome.
We operate an emergency helpline service where a Declan Noonan & Associates member of staff will answer your call 24/7 and be able to provide you with the help and assistance the property owner or tenant needs.
If your property is distressed, we will analyse it. We can then advise and implement strategies to recover as much of the lost value as possible. We help our clients to make the best decisions and work quickly to implement their chosen solutions. We ensure each property is fully assessed and help to protect value, prevent deterioration, and maximize the economic and physical health of the asset. We provide solutions to ensure our buildings are as sustainable as possible and have a comfortable healthy living environment within.
Properties under our governship operate to their fullest possible economic return. Our personal hands on approach to property management mean we identify issues early and address them promptly, often before they develop as a problem and cost escalates.
We are prepared to make the hard decisions on your behalf. We understand that our clients' judgment can often be clouded by emotion and loyalties, but we have no emotional attachment. Our sole motivating factor is doing what is best for you. Decisiveness is the key to turn a distressed property around. We have the leadership qualities and the expertise to deal with the most challenging situation.
Particularly in a weak property market we are acutely aware that we need to provide a cost effective value for money service. All of our fees are transparent and declared up front. We feel that we provide great value for money compared to our competitors.
We realize how important it is to have your property or site safe and secure. The risk of not doing so can leave the property owner exposed to major problems, especially with abandoned developments. We will assess the property immediately and implement the most cost effective security system that is suitable to your needs and your budget.
Our clients often need advice beyond the traditional property remit. Our contacts and associates allow us access to major business operations outside property. These contacts can help and advise our clients to fill the knowledge gap.
We would love to be able to state our list of reputable high profile clients but we believe privacy in property management is critical and most definitely market sensitive information. Ass our dealings with our clients, whether they are banks, institutions, investment funds or individuals are dealt with in a private and discreet manner.
Property Management for a second property or a small portfolio
Having a second property or a small portfolio, property management is another "to-do" item that needs to be checked off the list. However, if handled incorrectly, it can quickly become a headache that causes stress and costs money. Whether you are a small business, a large company or an individual with a second property, having someone take over your property management needs can help you; reduce costs, stay focused on growing your business and reduce stress.
We feel that small is best for this type of property management service. We mainly manage small to medium portfolios, as this allows us to gain a more intimate understanding of the propreties and their diverse needs and challenges. We can then treat each property as if it is our own. We feel bigger companies don't offer this intimate service or attention.
If you have yet to consider the option, click here to see some of the benefits you will experience from outsourcing your property management needs to a proactive property firm like Declan Noonan & Associates.
Click here for more information on property management for small portfolios.
Property Management for Financial Institutions
Declan Noonan & Associates are uniquely positioned to provide services to Financial Institutions and other property stakeholders in relation to Project Recovery and Asset Enhancement for existing, partially complete or proposed projects. Such stakeholders may include funders, NAMA and or receivers. We have previously provided services to stakeholders in respect of distressed properties.
Our skills, knowledge, expertise and reliability provide a total solution from technical assessment, project streamlining strategy, to on-site completions as required. Declan Noonan & Associates' in-house project management, architectural and engineering resources means we can address the day-to-day needs of a distressed property, or underperforming assets.
Click here for more information on property management for financial institutions.
Property Receivership
Recently there has been an increase in the level of appointments of property receivers or fixed charge receivers as they are otherwise known.  This has been brought about by the decline in the property market and the need for lenders to maximise recovery where the borrower has defaulted on the terms of the mortgage.
The appointment of the property receiver is relatively speedy and inexpensive and is a lenders alternative to taking action against the borrower itself.  The powers to appoint the receiver are provided for in the mortgage deed and the relevant legislation goes back as far as the Conveyancing Act 1881.  More recently, it is contained in the Land and Conveyancing law Reform Act 2009 and for NAMA appointed receivers in the NAMA Act 2009.
If debts are not paid to the lender following the usual demand, the receiver can be appointed by a simple appointment document and this appointment is effective from the time of the signature of an acceptance by the receiver.  It is always open to a borrower to invite the lender to appoint a receiver.
Declan Noonan & Associates has the skill, knowledge and experience in dealing with receiverships, to carry out this work efficiently.
Click here for more information on property receiverships.
____________________________________________
Here at Declan Noonan & Associates, our property management team is part of a wider consortium of property, construction and legal professions, known as Dingle Homes. This consortium offers an extensive professional service to any property owner, no matter how big or small the portfolio. The association with other professionals, through Dingle Homes, gives us direct access to expert advice in every spectrum of property ownership and access to whoever we need for any given situation. Our clients will undoubtedly benefit from this close association with Dingle Homes.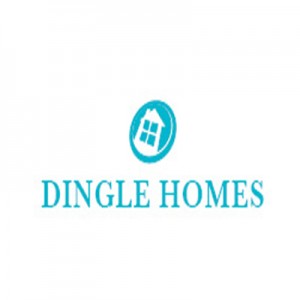 Visit www.dinglehomes.com to find out more.