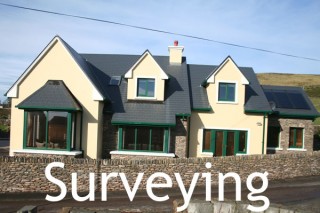 Here at Declan Noonan & Associates we can carry out a range of surveys. We operate as surveyors in Kerry and across Munster. Contact us and we can discuss your needs and provide the right service for your surveying needs.
Building Energy Ratings (BER Certificate)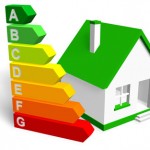 All new properties for sale require a certificate outlining their energy efficiency rating.  Since 1st January 2009, all second hand properties for sale or to let will require a BER Certificate. Declan Noonan & Associates are registered Domestic and Non-Domestic BER Assessors who have been trained under the National Framework of Qualifications, passed the SEAI BER Assessor exam and have registered with SEAI.
Click here for more information on our BER Assessments.
Boundary Disputes
If a property boundary is in dispute, we can help identify the boundary lines and act as an expert witness if required. With years of experience in providing accurate and thorough mapping with associated services, Declan Noonan & Associates have built a strong reputation for the provision of services for property definition and transfer for commercial & residential developments.
Click here for more information on our mapping services.
Building Survey Report (structural survey) 
A comprehensive inspection and report outlining any structural defects faults in the existing house or building. We usually conduct these during property transactions and sales.
The key elements examined include:
– Subsidence
– Settlement
– Wall & floor cracking
– Damp
– Water damage
– Fire damage
– Poor workmanship
Certificates of Compliance
When a property is altered or extended, a certificate of compliance is often required to confirm that the property complies with planning and building regulations.
Insurance Assessment Valuations (commercial properties)
It is important to ensure that your property is adequately insured & that you are not paying higher premiums than necessary by being over insured.
Land Surveying
We can carry out topographical surveys including contoured and level surveys.
Speed Surveying
Any new access which is proposed onto an existing public road must comply with the visibility sight line requirements of the National Roads Authority's Design Manual for Roads and Bridges or any other design standard approved by the Local Authority. In the interests of road safety there must be sufficient visibility available to drivers looking in both directions from the proposed access and also for drivers approaching the proposed access. This is to ensure that drivers have sufficient time to slow down or stop comfortably when approaching a potential hazard.
If the required sight lines can not be achieved there are some measures that can be taken. For example, the required sight line or sight distances can be reduced by proving that 85% of the vehicles, passing the proposed site, travel slower that the legal speed limit. In order to demonstrate this and implement a reduced sight line, then a speed survey needs to be carried out.
We have the necessary experience and insurance required to carry out a speed survey. 

Click here for further information.
Pre Lease Acquisition
When tenants are taking out a lease with a landlord, they should get a full picture of the condition of the building, and the repairs and maintenance that are likely to be required during the lease.
Schedules of Dilapidation
Landlords need to ensure that their properties are maintained properly. A schedule of dilapidation describes any defects present during or at the end of a lease, which breach the lease terms, and outlines the repairs that landlords consider necessary to return the property to a proper state of repairs.
Snag List 
A snag list is a report outlining any faults in a new house or apartment, that should be rectified before the sale closes.
Click here for more information on snag lists.
Valuation Report (for a mortgage company) 
When taking out a mortgage, home buyers have to provide their mortgage lender with a valuation report. This is not a detailed survey report – it simply outlines whether a property is suitable for the bank to offer a mortgage.